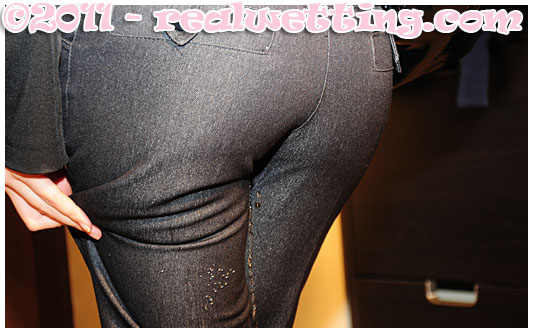 Wating for a business contact Antonia loses control of her bladder in her business suit. She was lucky the pants didnt show that she pissed herself.
The big puddle around her and the sound her shoes made when she walks gave her up.
Super hot clip, have fun and keep writing.