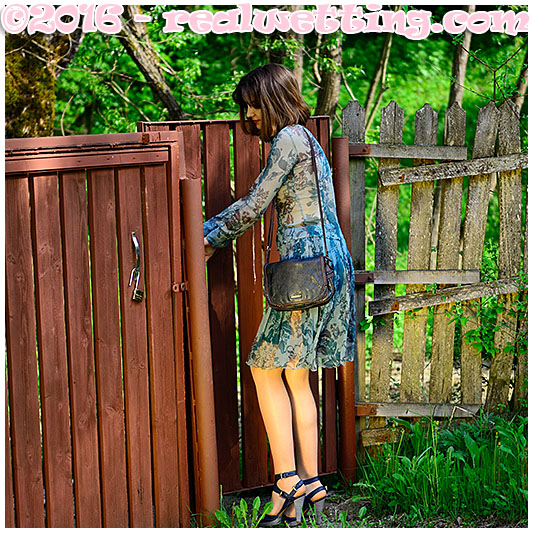 Natalie opens the gate to park the car into her driveway with an exploding bladder. She comes back to close back the gate but she struggles with the chain and lock. She squirms around showing her desperation and without any success at all with the chain and lock she turns to the camera and burts into her panties. Peeing into her pantyhose.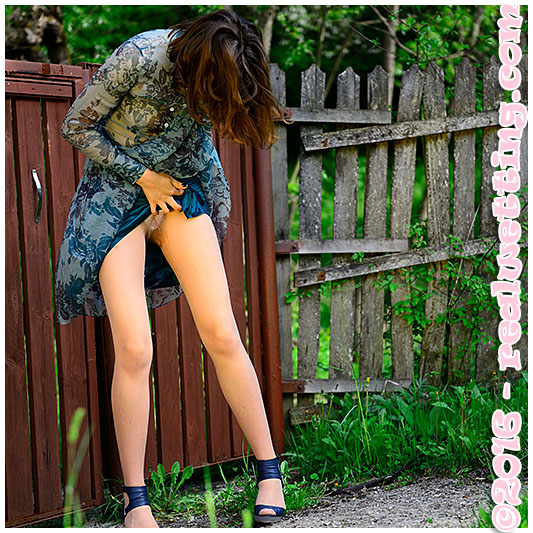 The whole warmth in her bladder was now running down her pantyhose and legs into the high heeled sandals she was wearing. She drenches the lining of her dress and her shoes.
Superb clip! Whith lining, as requested! Enjoy!