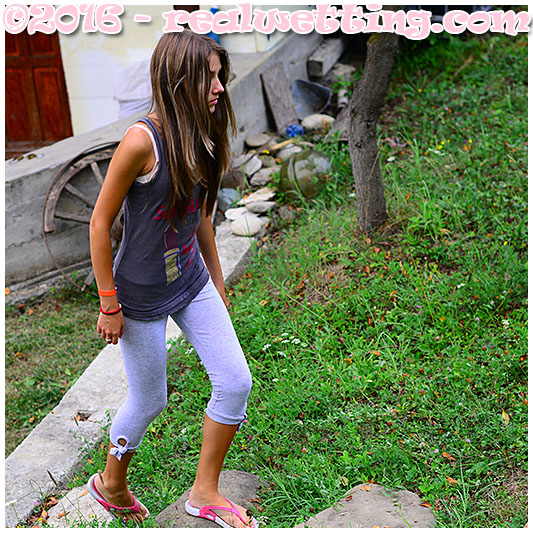 Beatrice leaves the confort of her terrace to find the dog, as it was missing for a couple of hours. Leaving the house she never felt the need to take a leak. When she reaches the hill behind the house she starts wetting her leggings.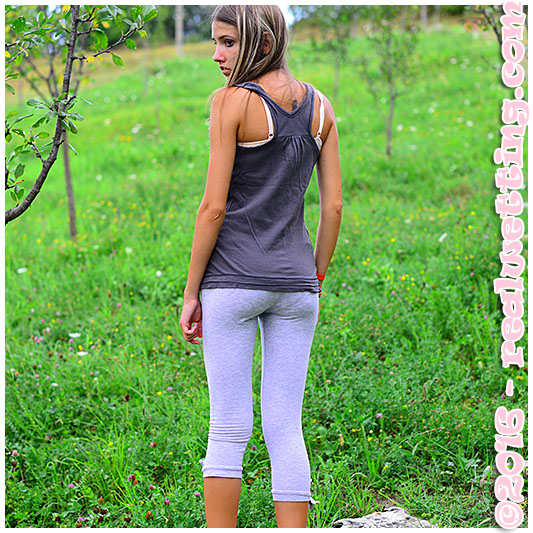 The gray shows her wetness grow as the warmth spread down her legs and pooling into her slippers.
Hoping that no one will notice that she has pissed herself she rushes back to the house, but not before showing us her wet panties.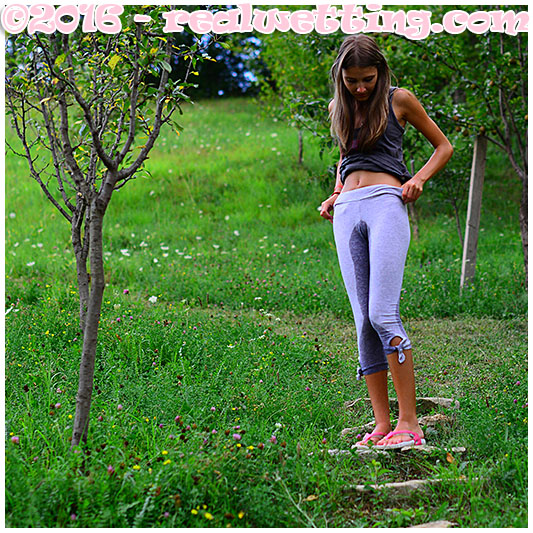 Great clip! Have fun!

Please click here to download this photosets!