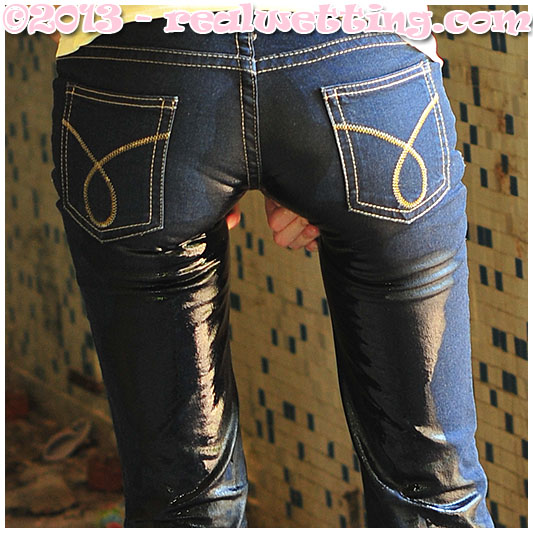 This video is one of my favorite, Natalie was supposed to pee her pants elsewhere, but unable to hold it in any longer she pissed herself on the way there. Stopping in the dark to pee her jeans.
When I realized she was wetting herself she came back into the light to continue wetting herself on camera.

Super sexy real desperation and wetting. Have fun!