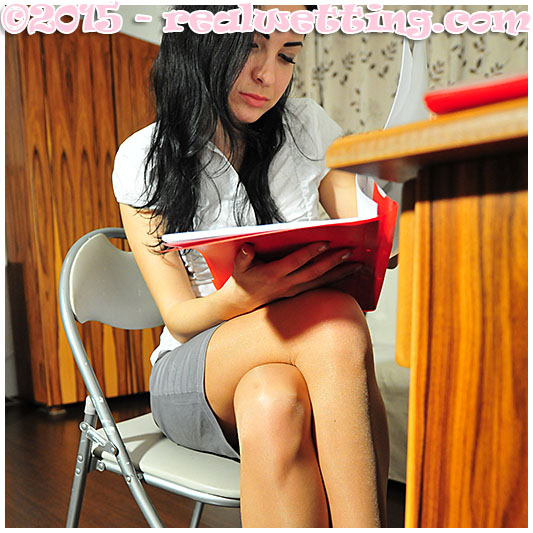 Antonia comes back with a super sexy clip, watch her piss herself at the office.

Dressed for success, gray skirt and skin toned pantyhose tights, Antonia tries to finish her urgent work assignment. Squirming and fighting the pressure inside her bladder.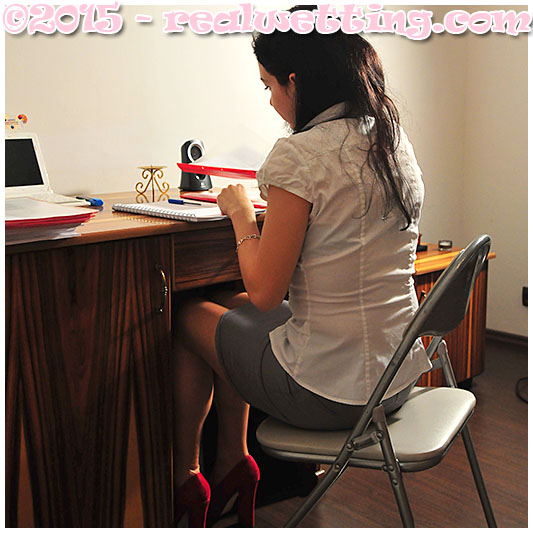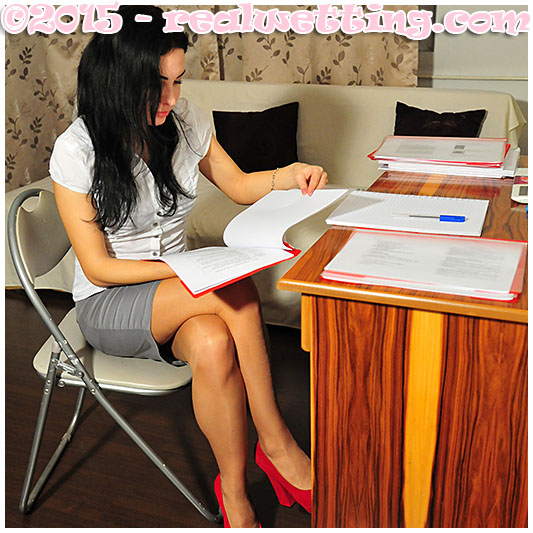 Super sexy clip from Antonia! Have fun and keep writing!