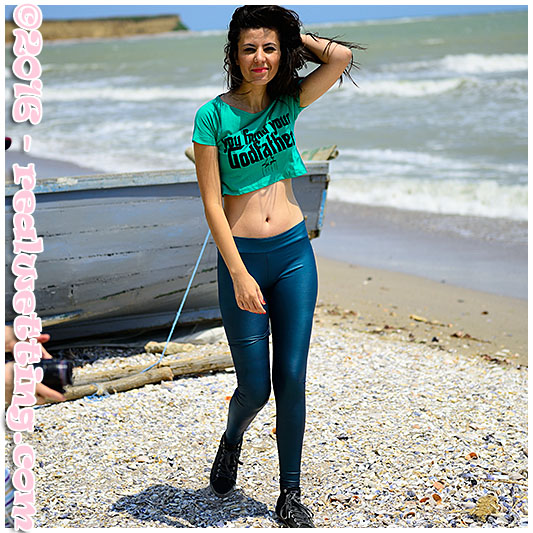 Walking on the beach in search for her friends and after a drinking a lot of beer, Debbie finally finds a hidden spot behind a fisherman boat.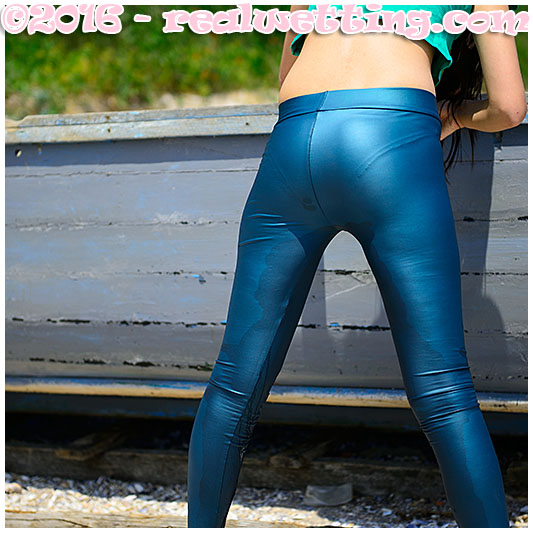 She bends over the boat and starts urinating her shiny blue leggings. She finishes soaking herself in piss and pulls down the blue leggings only to reveal her drenched pink panties.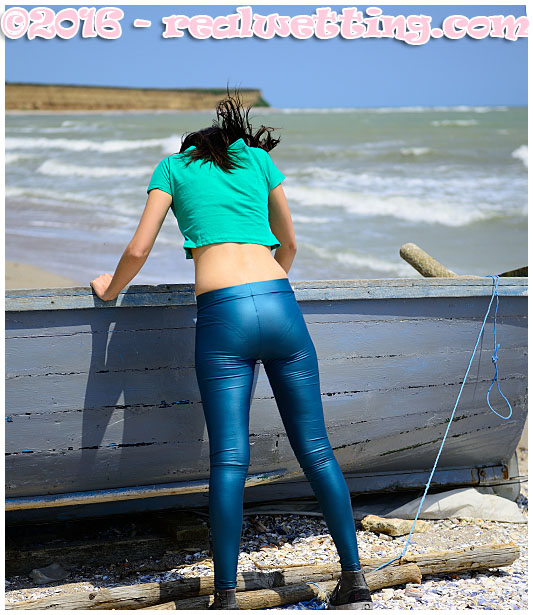 Great clip from Debbie! Enjoy!