HAPPY NEW YEAR!!!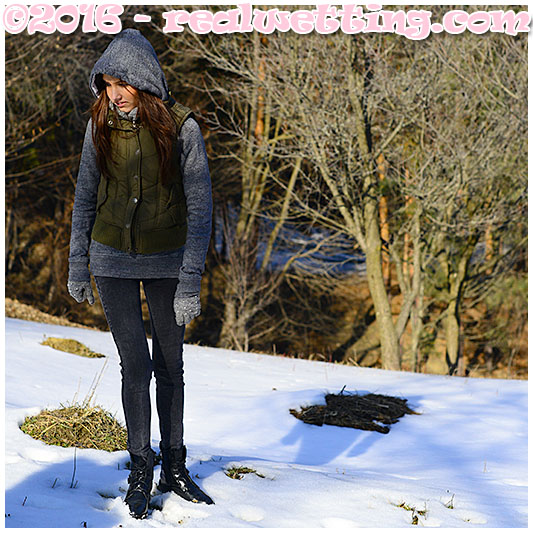 Beatrice goes outside to try to make a snowman, but the cold humid air got to her bladder, she starts leaking immediately after putting her hands in the damp snow.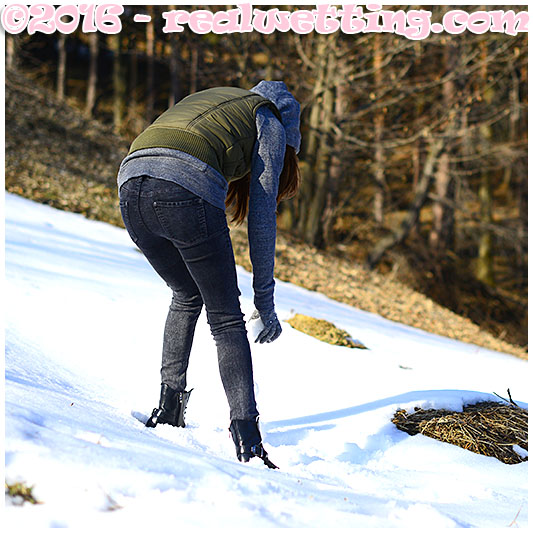 She continues building the snowman as she goes into her jeans. Piss runs only on her right leg as she bends over the small snowman she was trying to make.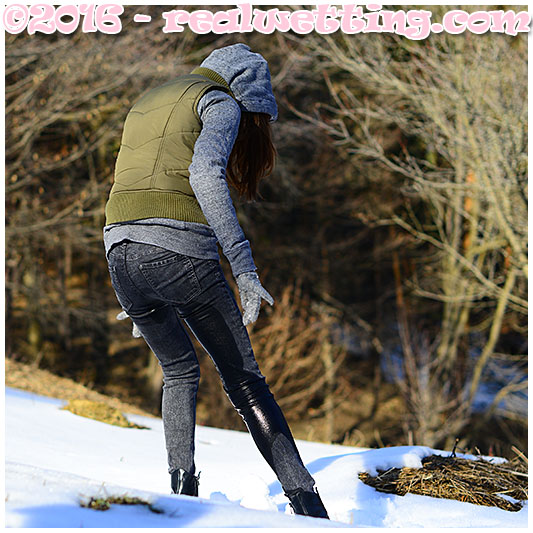 Afterwards she shows us her pissed pink panties.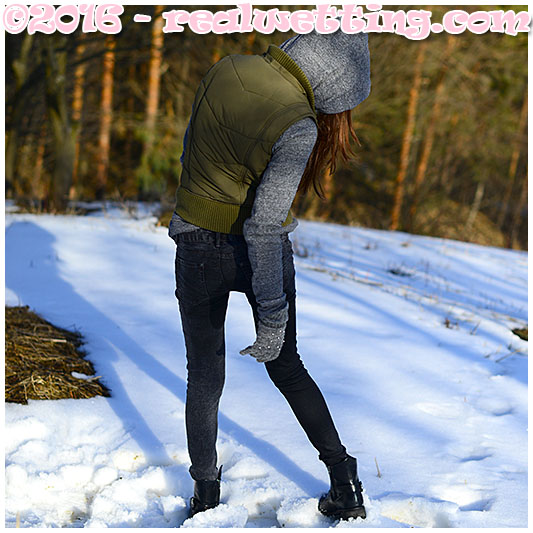 Superb clip from Beatrice! Enjoy!