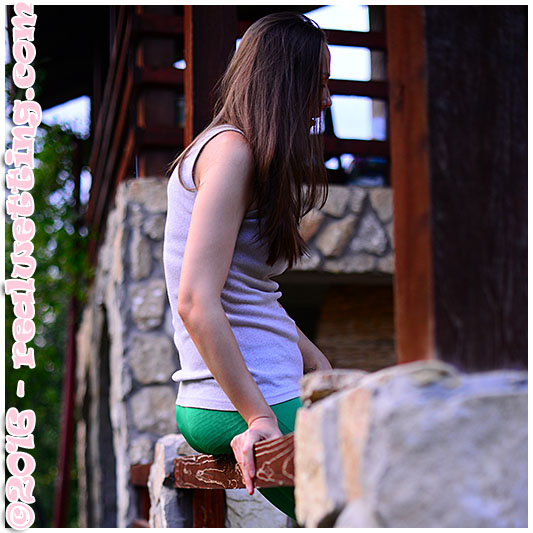 Claudia is a very naughty girl. She steps out of her porch, walks to smell a flower then climbs the fence. She was very desperate but not very eager to use the bathroom.She was dressed in pair of spandex see-through leggings, flowery panties and sneakers.

She simply deliberately lets go in front of the camera of her golden goodness. Making a huge puddle and soaking herself in that awesome yellow juice.
Superb clip from Claudia, have fun!