After a long night sleep, Debbie wakes up still tired. She stands up on the side of her bed and starts her flow into the blue silk pijama.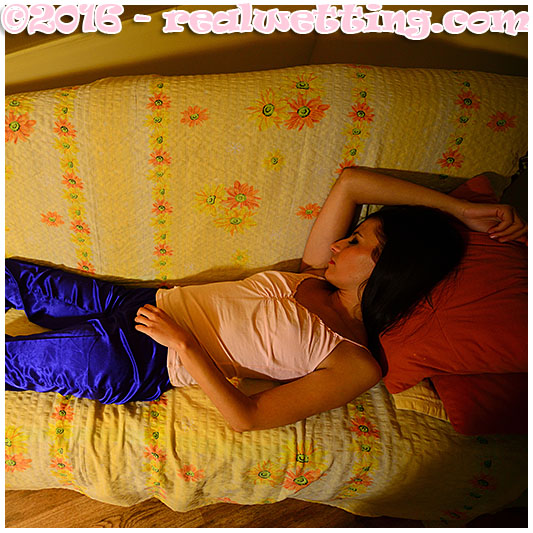 Pee pool up into her crotch and gushes out between her legs and it runs onto the bed she was sleeping on.
Great clip! As requested! Enjoy!

Keep writing your clip ideas and scenarios!