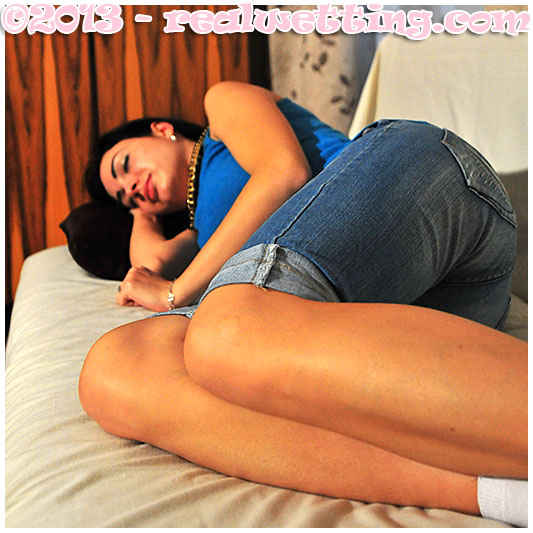 Sleeping beauty, Antonia, awakes herself desperate. She arranges the couch she slept on and loses control of her bladder into her denim capri shorts and white socks.


She pisses herself and drenches her white socks in piss.

This is a requested video from a member. White socks is a recurring theme from many of you.


Enjoy!