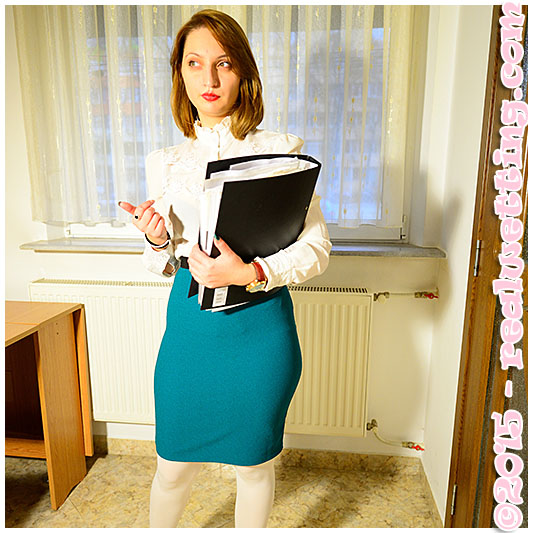 Gemma has to present the monthly report for her boss. She walks around carrying a lot of documents in her arm, she struggles while walking sophisticated in front of her bosses door but all of a sudden she starts pissing in her white pantyhose.

Aferwards she panics because she has no way of explaining the fact that she is soaked in piss.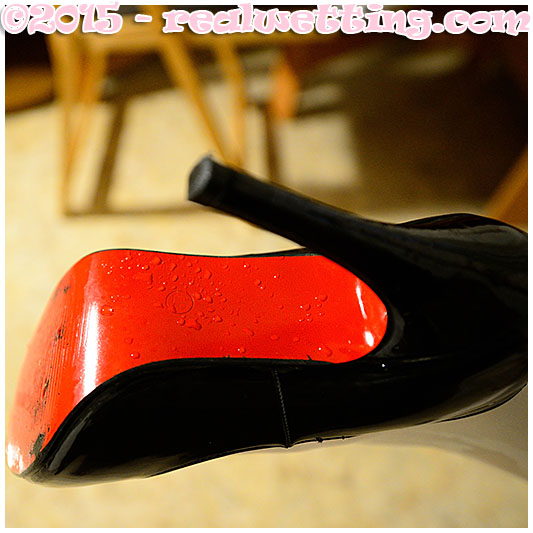 She wets her pantyhose and tight green skirt.

Great clip, have fun!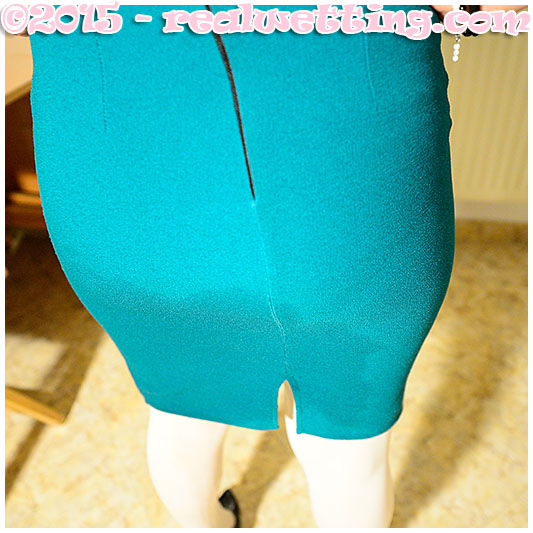 MEMBERS click here to download this photoset.