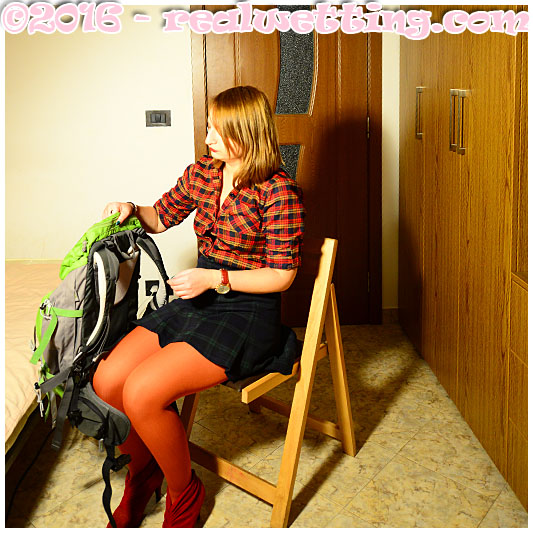 Gemma comes back home very tired from school, she undresses and sits down without realizing her full bladder started already leaking into her panties.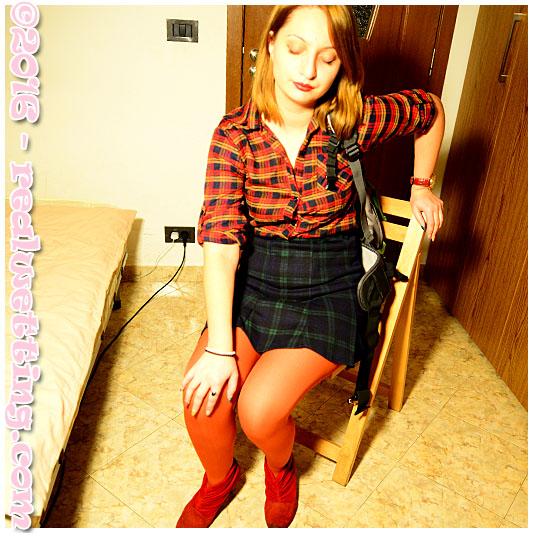 When she realizes that she started pissing herself, she stands up and turns her bottom towards the camera. She does not struggle at all she simply sprays all the contents of her bulging bladder through the panties and pantyhose she wore that day. She drenched her schoolgirl outfit, as requested!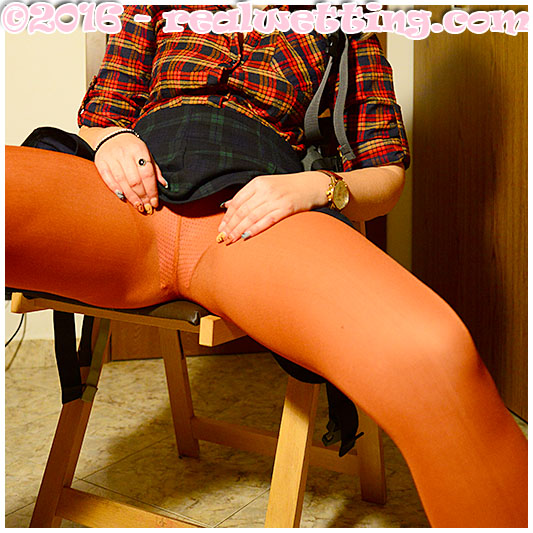 Great clip from a natural wetter! Have fun!