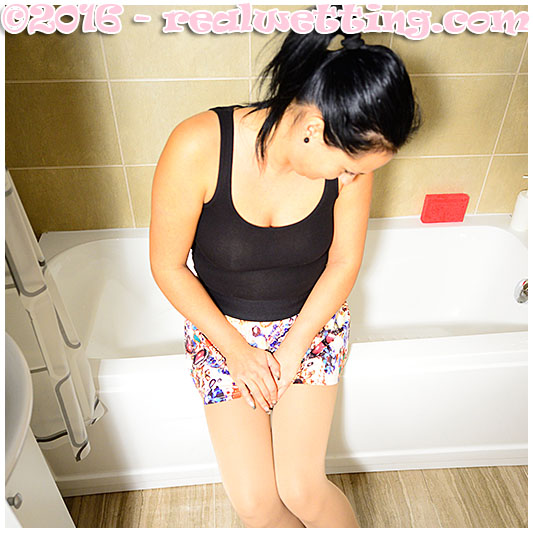 After a long day Erica enters the bathroom to start her hot bath, she lets the tap run. Unaware of a potential hazard she simply ignores her bulging bladder. After a short while she stands up with a big surprise running down her feet. Yellow goodness started leaking down her legs and filling her sandals with the stuff.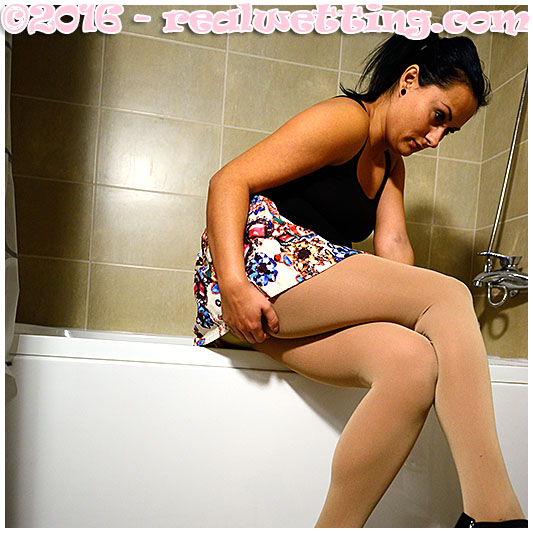 She was pissing herself and she kept going and going until the whole bathroom floor was covered in her piss.
Superb clip from Erica! Enjoy!