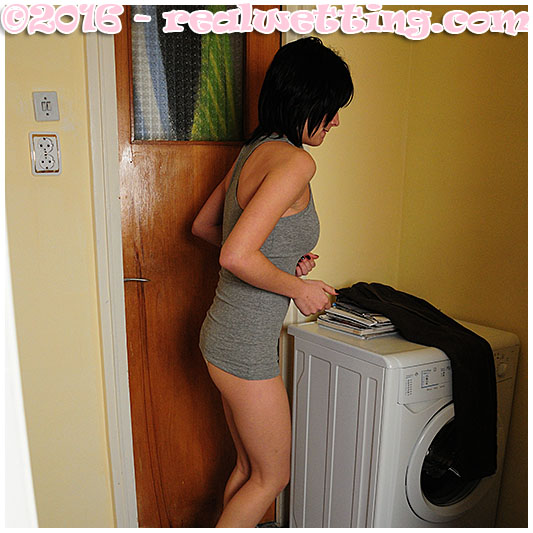 Alice shows us how deliberate desperation and wetting should look like. She comes out of the room to try on the pants, she puts them on squirming when disaster strikes. She starts leaking piss all over the floor moaning with pleasure as she does it.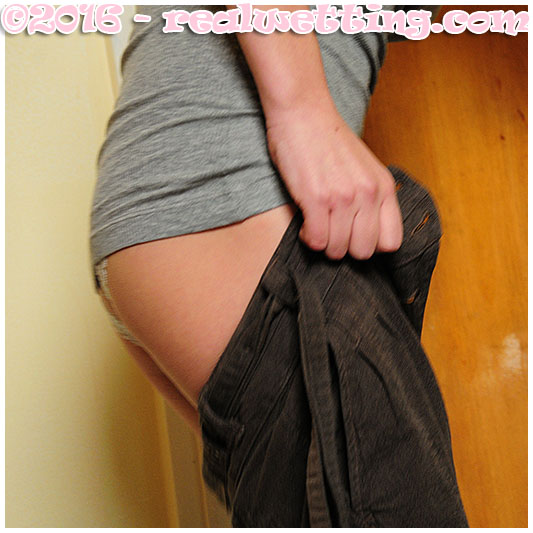 I like the way pee came out of the seams of the pants around her back. Also how the wetness of the inside of the pants started to show after she finished emptying her bulging bladder into them.
I found this video on a recovered hard drive and I though it would be a pity not to show it to you.
Superb clip, as usual from Alice. Have fun!